Look, we're all glad the whole Melbourne Bounce genre is done and dusted, but if a few things were done a little differently, maybe we'd all be staring down the barrel of a bigger global phenomenon.
Let's rewind back three years ago when the likes of Joel Fletcher, Will Sparks and Uberjak'd were in huge demand. They were not only being aired regularly across Aussie commercial radio, but also touring heavily and influencing international artist's music style with Steve Aoki, TJR and more getting tucked in.
But despite all of that, it seems Melbourne bounce hit the ceiling a lot faster than other genres and we think we know why.
One common denominator shared with every major artist in this genre across Australia is weak stage production. Yep, every Melbourne bounce DJ was happy to turn up and play their set, but reflecting on it's rise, it appears none were that willing to make the re-investment to see how far they could push their shows 'experience'.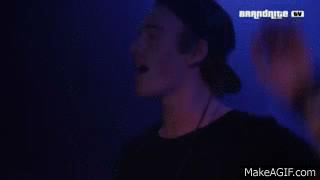 Yeah sure, venues can hire C02 cannons and slap a 3D visual display of a logo on an LED screen, but take a look at the likes of Flight Facilities, Alison Wonderland and Flume. They've created longevity not only through their music but added an experience by investing into stage design, lighting and more to not only solidify their fan base in Australia but push their brand into the melting pot that is the U.S.
As some may argue, flashy visuals and stage set-ups are just a bonus; the real magic is in the music. This leads us to our second theory in the demise of Melbourne bounce – it's lack of musical progression.
One thing that is crucial in the longevity of an electronic music producer's career is progression. A great example is Pnau. From day dot, Pnau has given us something different, and we saw this with Melbourne bounce upon it's conception. However, as the years have passed, so has Pnau's musical direction. Each track they've released is far different from the last, and portrays the motives of an artistic idea that is growing.
Melbourne Bounce on the other hand didn't evolve. In fact, Melbourne Bounce found a comfortable spot very early and stuck with it, and hence it ran it's course in the mainstream.
This is not something that everyone appreciates, of course. Some people love certain artists for consistency, and that is fair enough. But generally speaking, an artist that doesn't push the boundaries of their art will hit the wall fast, and that seems to be the case for the likes of Will Sparks, Joel Fletcher and everyone else who finessed this genre of dance music.
These are just some theories of ours as to why Melbourne Bounce failed, but could have survived. What do you think? Could this genre have survived any other way or do you think it is still going strong?