Update: full tracklisting + video teaser below
Holy smokes, Brainfeeder boss Flying Lotus has revealed track names and some weirdo art for his forthcoming LP 'You're Dead' through his tumblr.
News of the album first landed in July with Flylo sharing a super trippy gif and some other details which included a release date of October 7th in the US or 6th if you're in the UK through Warp Records.
So far we can count on some extra saucy features with Herbie Hancock, Kendrick Lamar as well as Snoop Dogg and Lo's pseudonym Captain Murphy – phwoar!
The artwork is actually hand drawn by revered illustrator Shintaro Kago who has coined an original work for each track with Wikipedia giving us a further peek into his work;
Shintaro Kago's style has been called "fashionable paranoia". He has been published in several adult manga magazines, gaining him considerable popularity. Many of his manga have strongly satirical overtones, and deal with grotesque subjects such as extreme sex, scatology and body modification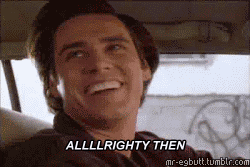 Until we get a first taste peep the tracklisting and remember how freakin' great 1983 was/is
Flying Lotus – You're Dead Tracklist (so far):
1. Theme
2. Tesla [ft. Herbie Hancock]
3. Cold Dead
4. Fkn Dead
5. Never Catch Me [ft. Kendrick Lamar]
6. Dead Man's Tetris [ft. Snoop Dogg and Captain Murphy]
7. Turkey Dog Coma
Update: Heres the rest of the tracklisting plus an out of control video teaser!
8. Stirring
9. Coronus, The Terminator
10. Siren ft Angel Deradoorian
11. Turtles
12. Ready eer Not
13. Eyes Above
14. Moment of Hesitation (keys: Herbie Hancock)
15. Decent into Madness ft Thundercat
16. The Boys Who Died In Their Sleep ft Captain Murphy
17. Obligatory Cadence
18. Your Potential/The Beyond ft Niki Randa
19. The Protest
http://vimeo.com/103317489
source: Pitchfork